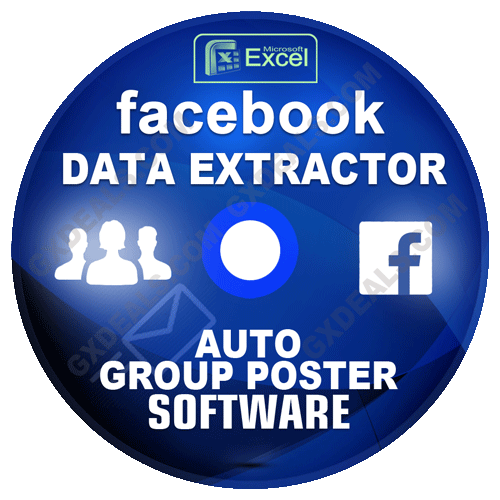 Facebook Data Extractor + Automatic Facebook Group Posting Software
₹ 9,500
Facebook Data Extractor:-
✅ Get Facebook Users Name, Email ID, Mobile Number, Location, Gender,..etc
✅ Extract Data From Facebook Groups.
✅ Extract Data From Joined Groups.
✅ Extract Data From Fan Pages.
✅ Extract Data From Friends of Friends ( Unlimited ).
✅ Save or Export data to Microsoft Excel File.
✅ Free One Time Installation Live Support.
✅ Extracted data stored in CSV format, which can easily be opened in Excel.
✅ See the total extracted records and view the results..
Automatic Facebook Group Posting Software
✅ Post in unlimited Facebook groups, Facebook Fan pages and also to your timeline at just one click. Yes, at one click your message will be delivered to thousands of groups and fan pages that you have joined. Our unique system makes your account safe and free from facebook jail.
✅ Supported countries (150+ countries)
✅ LifeTime License. No Renewal.
✅ Cash On Delivery Available.
Description
Facebook Data Extractor:-
Facebook Data Extractor is a automated tool that enables you to extract the Email address , Name, Mobile Number , Location , Gender,..etc from Facebook Groups, Facebook joined Groups, Facebook Fan Pages, Facebook users details – Your Friends and Friends of Freinds Details directly from Facebook.
Facebook Data Extractor Software
Facebook Automatic Poster:-
How Our Facebook Poster Work?
Facebook auto poster is the new tool which allows you to promote your message to different groups and Facebook Fan Pages with our facebook page app poster. The Facebook poster also will enable you to post ps to Facebook Sales groups.
How to work with facebook poster maker?
You need to compose your post and save the post then schedule the message and select the groups. We will take your post and submit to the groups that you have joined or you are the owner of the groups.
Facebook Automatic Bulk Group Posting Software